SAAS PHOTO
HOME > Saas Photo
Saas Photo


Ortery's Integrated Cloud Hosting Service
Automatically Save, Host and Share
Content from the Cloud
Irvine, CA, September 26, 2018, Ortery Technologies announced the release of its new integrated cloud hosting system, SAAS Photo. Utilizing the strength and power of Amazon's secure servers and CDN (content delivery network), SAAS Photo helps customers better manage, host and share the content they capture. Users can upload content from any browser or after capturing photos, 360 degree product shots, videos and 3D product views with an Ortery product photography solution they can automatically save that content to the cloud. SAAS Photo generates links to the hosted content for quickly sending by email or embedding into web pages and eCommerce sites for more efficient publication.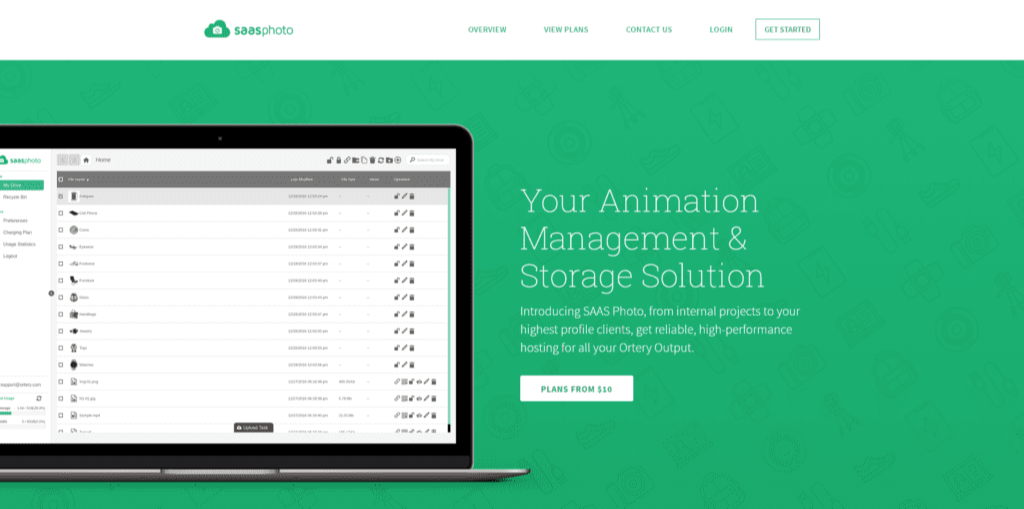 "I think of SAAS Photo as a bridge" said Sam Shearer, Managing Director, Ortery Technologies, Inc. "It's the most efficient way to go from taking pictures to online product display."
Similar to Dropbox and other data sharing applications, SAAS Photo makes it easy to upload, share and view files online. For Ortery customers, the still, video and interactive content they create can be automatically uploaded to SAAS Photo as part of the saving process. Once uploaded, SAAS Photo offers iFrame code snippets that can be cut-and-pasted for embedding images, videos and 360 and 3D product views into websites and eCommerce platforms. In addition, SAAS Photo generates hyperlinks that can be sent by email making it very easy to share interactive content.
"SAAS Photo is fast, reliable and convenient." said Bernice Villanueva, Natural Resources Protection Officer for the City of Dana Point, CA. "We use it to streamline the distribution of our 360 displays.
Finally, SAAS Photo users can also keep track of viewing statistics. SAAS Photo is currently available online at www.SAASPhoto.com. Hosting plans start at $10 per month. Contact us to sign up for a FREE 30-day trial account today.
Founded February 2003, with offices and exclusive distributors around the world, Ortery Technologies is the world's leading provider of business photography automation tools. www.Ortery.com