3D Photomation is Ortery's Exclusive Distributor in Australia and New Zealand.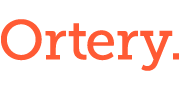 WHAT WE DO
Bring E-commerce to Next Level
HOW OUR PRODUCTS & SERVICES
ESSENTIAL FOR YOUR BUSINESS?

Describe Everything
WITH YOUR PHOTOS
Showcase your products to their fullest potential. Describe everything with quality product photography using our automated equipments or services. Replace those of the five senses a customer cannot use for an online purchase.


Be Recognized
WITH YOUR BRAND IDENTITY
Stand out from all your competitors and deliver a greater value to your customers with catchy graphic designs. Establish recognition and let our design introduce your brand to the customers.


Describe Everything
WITH YOUR CONTACTS
Your online company address is none other than your business website. It's where potential customers, clients, and associates can find and contact you. Boost your sales and let us help you build your website today.























WHY CHOOSE US
Industry's Pioneer
in Automating Product
Photography & Solutions
3D Photomation helps small to large businesses in Australia and New Zealand to streamline their image capture process with product photography hardware and software systems from Ortery. We also offer other key business solutions: Graphic design, Website design and Website Development.




Work Expertise

3D Photomation is a team of professionals that has mastered their crafts.




Tried and Tested

For over a decade, all our partners are happy and satisfied with our products and services.