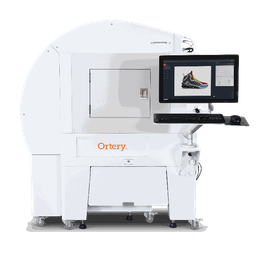 Office Photo Machine
Automate Capture of Stills, 360, 3D Hemispherical/Spherical, & Video

The Office Photo Machine (OPM) is an All-In-One, Self-Contained Content Creator. Akin to a traditional copier machine, the OPM was designed with one touch simplicity in mind. With one press of the touch screen monitor, the software-controlled 4-Axis Movement (camera mounted flyover, tilt, zoom, & built-in, bottom-lit turntable 360 spin) automates the capture of still shot sequences, 360 photos, hemi/spherical 3D animations, and videos. No experience is necessary to get professional photos, animations, or videos. The user simply places the product, chooses a capture profile, & the OPM does the rest.
  Dimensions
165cm x 155cm x 180cm

  

Turntable Diameter



76cm

  

Weight



32kg

  

Item Size​



Top Shots: 48cm x 48cm x 36cm
Side Shots: 48cm x 48cm x 36cm
360/3D Shots: 48cm x 48cm x 36cm

  

Light Quality



CRI: 95+
COLOR TEMP: 5700K
LED LIFE: 50,000 HOURS

  

Operating System




 


SOFTWARE REQUIREMENTS  

 



COMPATIBLE CAMERAS