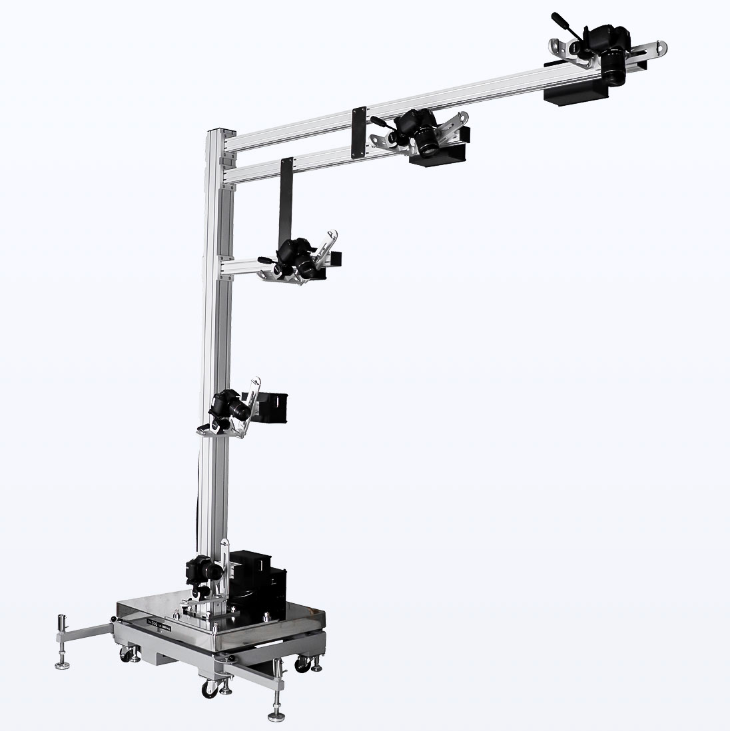 3D MultiArm 4000
3D MultiArm 4000 is a computer-controlled 3D Product Photography and Modeling system allowing up to 5 cameras simultaneously to create 3D photography.
Create 3D Product Photography
Quickly create 3D product photos in interactive hemispherical and spherical formats. This turnkey system synchronizes picture taking from up to 5 Canon cameras and 360 turntable movement to create a "Turnkey" workflow where image capture, processing, editing, stitching and transfer to the cloud are completely automated. Product photography software automates the entire process. Once calibrated, this system does not require the user to tilt or adjust the cameras again – just place an item and streamline 3D product photography.
  Dimensions
With hoist platform up - 290cm x 82cm x 313cm
With hoist platform down – 290cm x 82cm x 264cm

  

Weight



254kgs

  

Shooting Radius



78.75"

  

Max Object Size



1203cm x 203cm x 203cm

  

Operating System




 


SOFTWARE REQUIREMENTS  

 



COMPATIBLE CAMERAS


Create 3D Interactive Images
Patented technology. Fully automates the creation and 3D stitching of interactive hemispherical and spherical product views

Takes up to 800 images in up to 10 rows

Software controls the entire process – from product placement and automatic capture to stitching and upload to the cloud

Compatible Canon cameras fire in sync with turntable movement

Simultaneously control up to 5 Canon cameras

Hoist Platform ensures a natural looking 3D result

Accelerates image capture for JPG, PNG, TIFF, RAW, HTML5, GIF, MOV, MP4 output

Creates 3D product views with any lighting when used with a PhotoCapture 360 turntable

Creates 3D product views on pure white backgrounds when used with a 3D PhotoBench or Infinity series turntable

Also creates still, video and 360 product views

Best settings can be saved and reused for increase productivity

Batch editing, stitching and saving

Easy to learn and use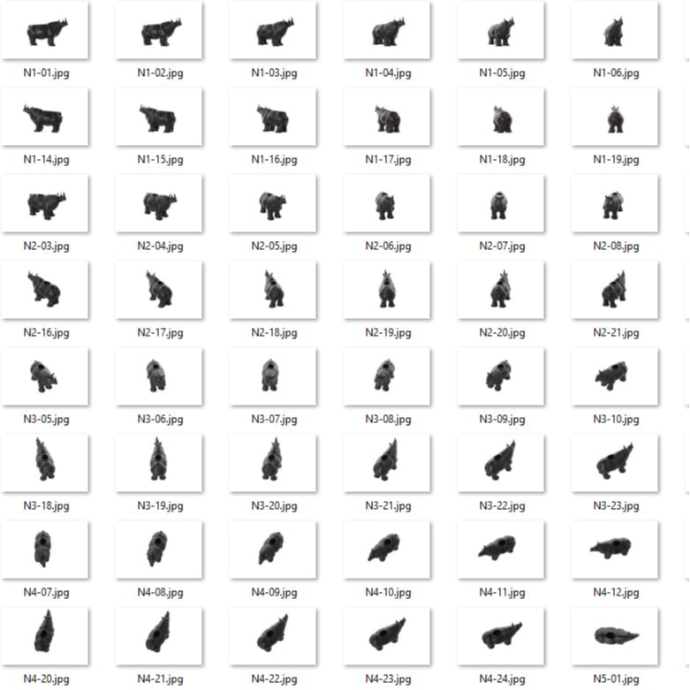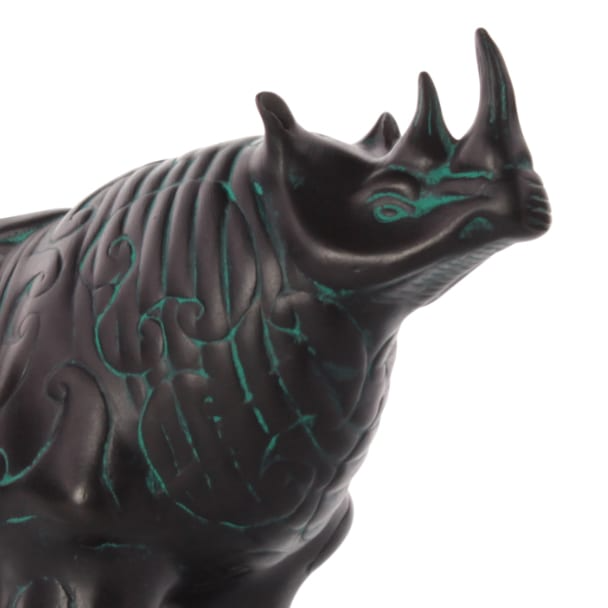 Hardware Features
Patented hardware design

Large, stable MultiArm rig with 78.75" shooting radius

Works with any Ortery turntable – PhotoCapture, Infinity or PhotoBench Series

Simultaneous take pictures with up to 5 Canon cameras

Fast. Creates a hemispherical view in one rotation

Hydraulic hoist makes hemispherical and spherical image capture easy

Quickly shoots shoot short and tall objects. No readjusting required.

Keeps cameras equidistant from product center to deliver natural looking 3D views

Each arm features a control box containing power, USB 3.0 and shutter release cables

Shoot with any or all cameras, simultaneously

Wheels for moving. Legs for leveling

Universal tripod heads fit all cameras. Feature tilt, landscape and portrait positioning

Easy Assembly

Excellent Craftsmanship, One-year Free Software Upgrades, One-year Hardware Warranty
Interactive 3D Product Views
GIVE CUSTOMERS A 3D VIEW OF YOUR PRODUCTS
Great for eCommerce, quality control, archival and photogrammetry

Resulting 3D product views can feature deep zoom, hotspots, hyperlinks, and more

Creative control over animation movement and look and feel

Standard HTML5 output with plug ins available for main eCommerce platforms

3D Animations play in any browser and can be viewed online, locally or on a network