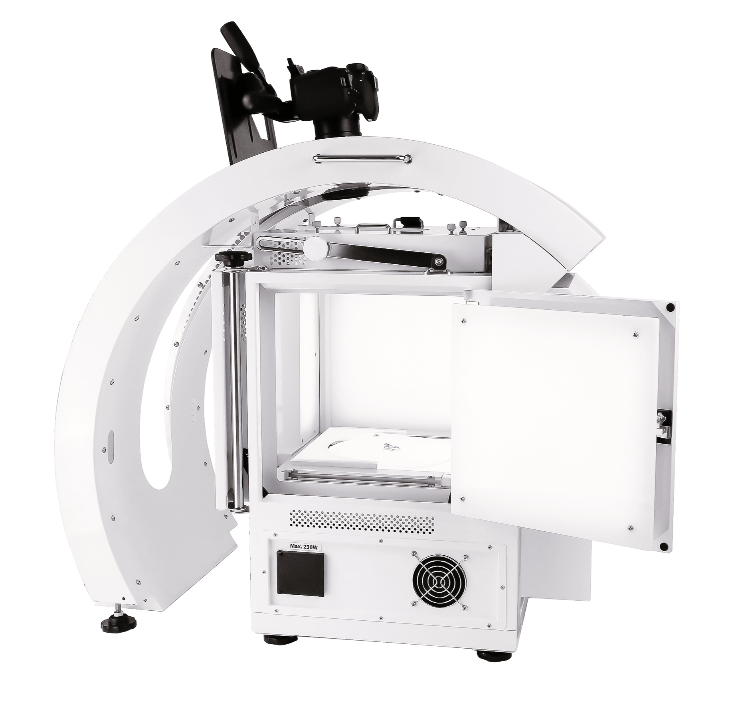 3D Rail
Ortery 3D Rail is a bolt-on accessory for our PhotoBench 80 jewelry photography lightbox, providing the ability to create interactive 3D jewelry product views

Start Creating 3D Product Views of Jewellery
By adding a 3D Rail to a PhotoBench 80, several new product display options become available. The rail makes it easy to find the best angle for still, 360 and video capture. In addition, new software workflows are opened for capturing and stitching of interactive hemispherical and spherical product views. The 3D Rail was built for use with the best cameras and macro lenses available. It serves to take the expression of fine jewellery to the next level.

Highlights
The 3D Rail Seamlessly Mounts on the 3D PhotoBench 80

New Software Workflows for 3D Capture, Stitching and Product Display are Opened

Users can Create Interactive Hemispherical and Spherical Product Views of Jewellery with Zoom at Every Angle

3D Animations can Have Up to 10 Rows and 800 Images

The Camera can be Moved Up and Down the Fixed Radius from 0 to 90 degrees

Quickly Find the Best Angle for Still, 360 and Video Capture

The Rail is Ideal for Capturing Sequences of Still Images from Multiple Angles

Increased Repeatability and Consistency Between Shots

All the Same Benefits of the 3D PhotoBench 80 with Increased Product Display Flexibility

Responsive HTML5 Output Optimized for Mobile Viewing

Free HTML5 Implementation Guide and Plug-ins for Major eCommerce Stores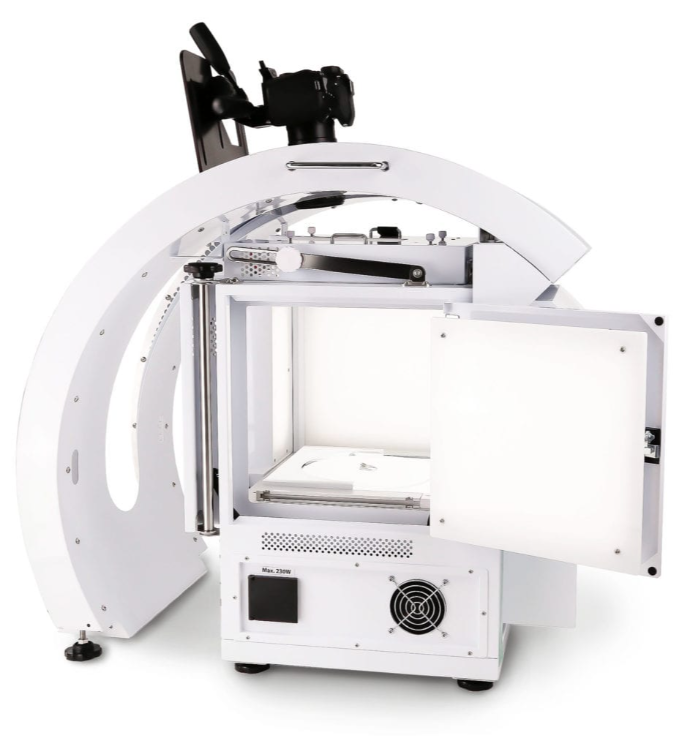 Benefits and Industry Use
Excellent for displaying rings, bracelets, pendants, earrings and other jewellery from multiple angles.
Show More

Increase Consumer Trust

Increase Sales

Reduce Returns

Easy to Learn and Use
"Ortery met all our requirements. Their products are well built, their support is excellent, their product line handles still, 360, and 3D images, and their customers are happy with how easy their products are to use. Other solutions on the market simply did not stack up. A combined Visual SKUs / Ortery solution is exactly what businesses need.""Ortery rocks!!!! The system has already paid for itself in time savings and the professional online presence it gives us. We hope that with the increased online sales the system will actually generate revenue not just pay for itself!"




ERIK LEGENHAUSEN

LOTUS JEWELRY STUDIO