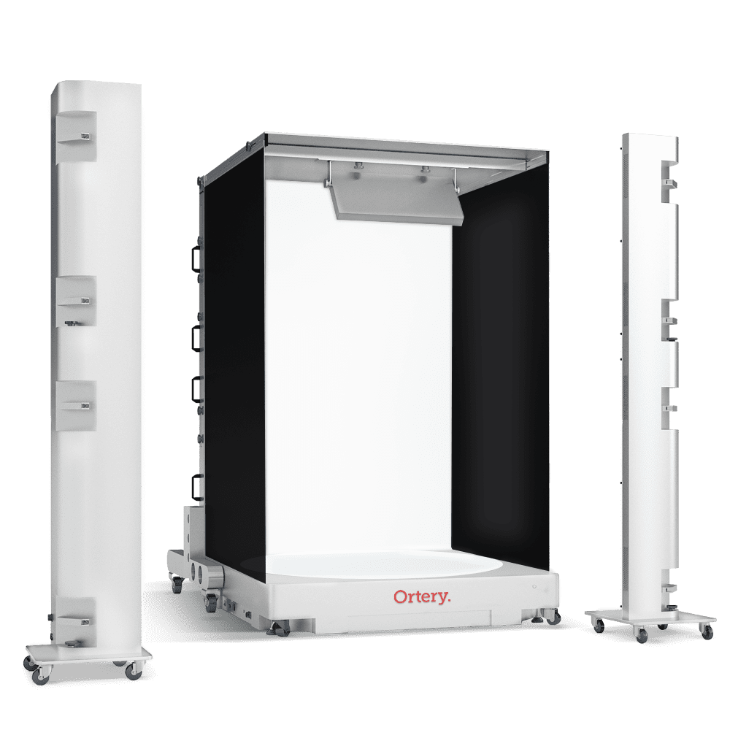 Infinity Studio 4000
Ortery Infinity Studio 4000 is a large capacity 360 product photography studio, equipped with software-controlled lighting for perfect lighting at any angle.

Heavy Duty 360 Product Photography System
Create 360 degree animations of large objects with this heavy duty 360 product photography system. Rotating 360 product shots leads to more sales and less returns. Its simile. The bottom lit turntable, 360 photography software and a compatible camera work together to seamlessly capture pictures and turn them into 360 product views and videos.
  Dimensions
216cm x 165cm x 245cm
  

Platform



135cm

  

Max Object Weight



200kgs
  

Max Object Size



Side Shots: 102cm x 102cm x 208cm
360 Shots: 80cm x 208cm

  

Light Quality

CRI: 95+
COLOR TEMP: 5700K
LED LIFE: 50,000 HOURS
  

Operating System




 


SOFTWARE REQUIREMENTS  

 



COMPATIBLE CAMERAS


System Benefits
Heavy duty 360 product photography system

Embedded 360 turntable – patented, bottom lit, edge-driven and transparent

Advanced lighting control

Large dynamic range

Fine dimming control from the front left, front right, bottom, back and top

Repeatable and consistent results

High color accuracy

Entire system can be enclosed

Fast 360 image capture

Top and front light locations are fully adjustable

Take still and 360 product shots on pure white

Take still and 360 product shots on a transparent background

Create normal and interactive videos

Increases product photography speed and consistency

Output RAW, JPG, PNG, TIFF, HTML5, GIF, MOV and MP4 files

Limitless applications and product display options

Great for website, catalog, interactive advertisements, social media and more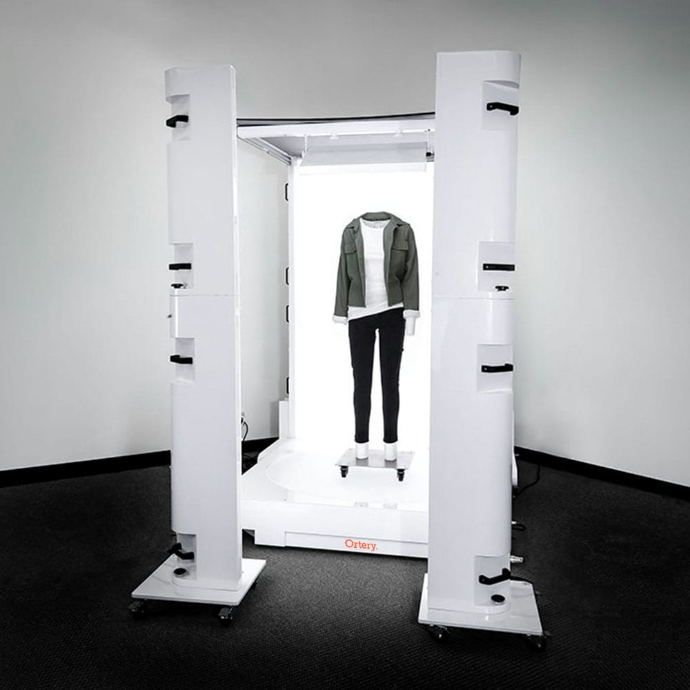 The Right 360 Photography Workflow
To maximize productivity, one software program seamlessly manages and simplifies the entire creation workflow; including camera control, image capture, turntable movement, image processing, batch editing, video creation, image stitching, batch saving and website upload.
Use it to get creative or put in 8 hours a day working a standard operating procedure. Profiles containing best light, camera, editing and saving settings can be saved and reused to increase productivity.
Create Interactive 360 Product Views
WE HAVE SIMPLIFIED THE ENTIRE 360 CREATION WORKFLOW
This bottom lit turntable and lighting system takes all the work out of creating 360 degree product views and videos. The pictures come out great, automatically. Any employee, regardless of experience, will be able to create web-ready photos, 360 animations and interactive videos in minutes. The included 360 stitching software offers 1,000s of ways to present your products more effectively and your results can be directly saved to the cloud for immediate use and sharing.