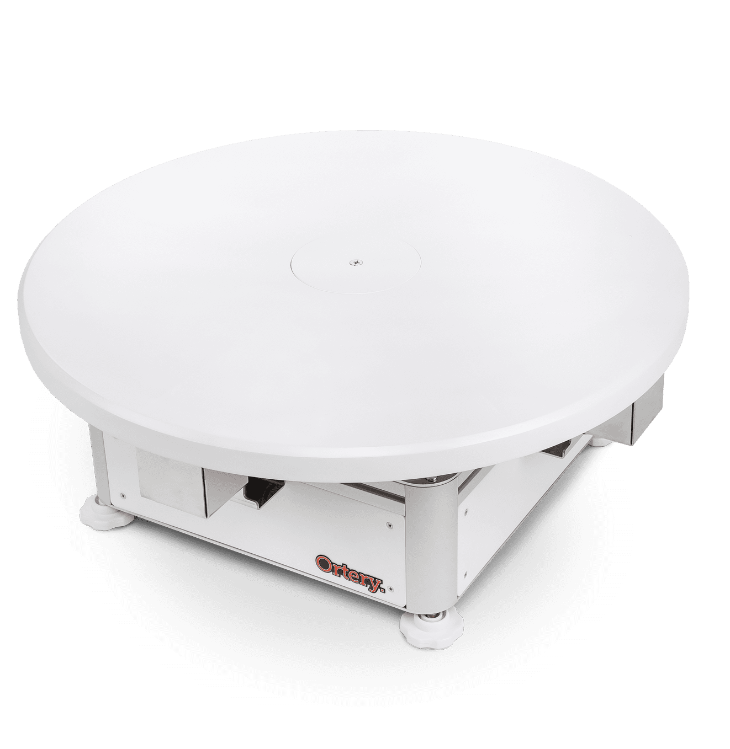 PhotoCapture 360 S
Use software to preview, turn, capture and stitch 360 product views with Ortery PhotoCapture 360 S, a professional 360 degree product photography turntable.

Product Photography Turntable and Software
If you want to start photographing 360 degree product views for your eCommerce website, the PhotoCapture 360S is a great place to start. Featuring a 360 photography turntable and software, this unit can turn up to 45.36 kgs and is perfect for spinning medium sized products and mannequins for 360 image or video capture. The software, a compatible camera and turntable move and take pictures in sync. Resulting images can be batch edited and saved as stills or 360 degree animations for use on any website or social media platform. Offering customers 360 product views on your website can affect consumer trust and increase sales. Get started today.

Benefits
For both pros and novices, this 360 photography turntable is the best way to start creating 360 degree product views for eCommerce and social media. The 22″ platform and 45.36kgs weight capacity allow users to create 360 degree animations of just about any product. Its easy.  In fact, the included 360 photography software automates the entire process. Simply connect the turntable and a compatible camera your computer by USB so the software can synchronize picture taking and turntable movement. Capture videos, 360 product views and still shots from specific angles. The product display options are limitless.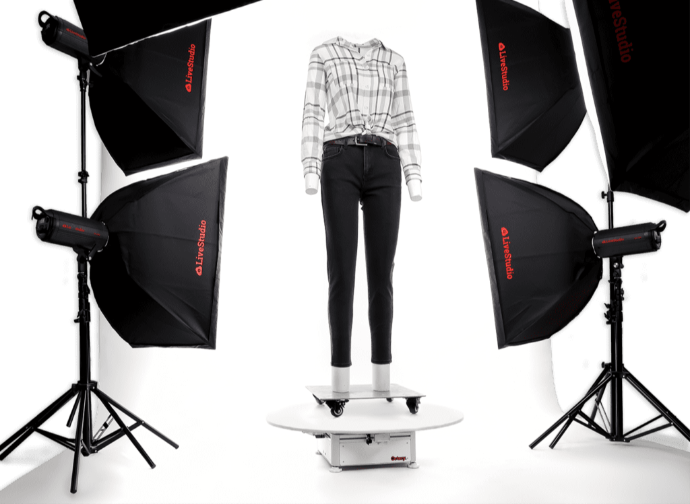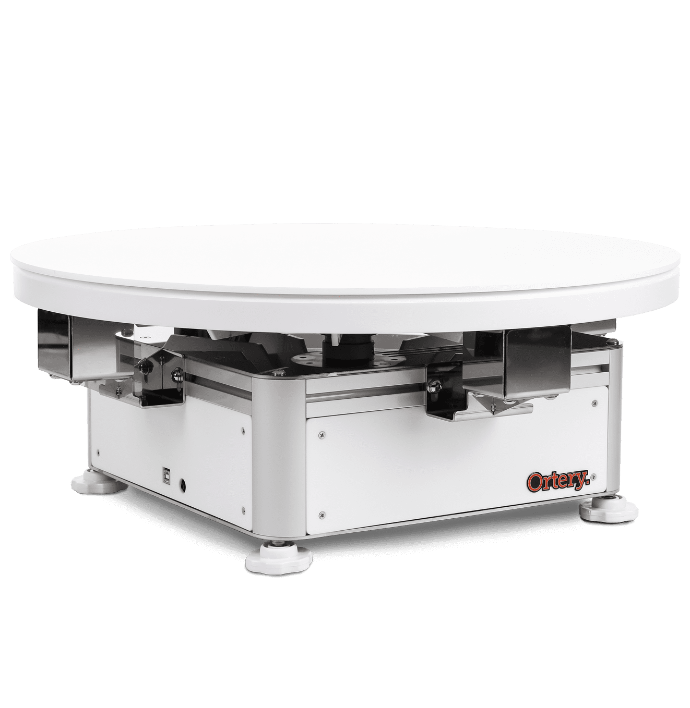 The Right 360 Turntable
Creates Professional Rotating 360 Product Views

360 Photography Software Manages the Complete Workflow

22″ Turntable with 45.36kgs Capacity

Spin Most Products. Its Ideal for Clothing and Mannequins

360 Video Capture and Processing

Fast, Smooth, Precise Rotation to Any Angle

No Wobble. Designed to Provide Platform Stability and Even Weight Distribution

Easy Product Centering

Accessory Friendly. Use with Larger Platforms and Product Stands

Manufactured by Ortery Technologies, Inc.
Start Creating 360 Product Views
360 PRODUCT VIEWS GAIN ATTENTION

Create and use interactive 360 content on your website, internally or for social media. Potential customers always want to see more and offering 360 product views with zoom from every angle gives them what they need to make a decision. Our 360 animations are responsive and optimized for online, offline and mobile viewing.
Free Implementation Guide 1 month free hosting on SAAS Photo Free plug-ins for displaying 360 animations on Magento, Shopify and other eCommerce platforms