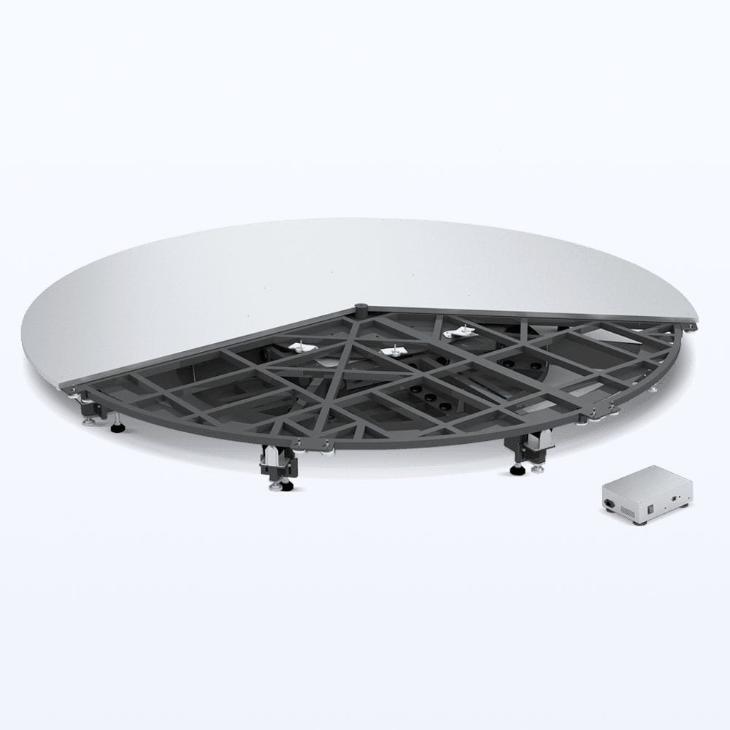 PhotoCapture 360 Stage
Create 360 degree animations of furniture and other large objects with Ortery PhotoCapture 360 Stage. Rotating 360 product shots lead to more sales and fewer returns.

Heavy Duty 360 Product Photography System
Create 360 degree animations of furniture and other large objects with this heavy duty 360 product photography system. Rotating 360 product shots lead to more sales and fewer returns. Its simple. The motorized turntable, 360 photography software and a compatible camera work together to seamlessly capture pictures and turn them into 360 product views and videos.

System Benefits
Software synchronizes picture taking with turntable movement. Users can instantly create videos and interactive rotating 360 product views in MOV, MP4, HTML5, and GIF formats or export individual frames in JPG, TIFF or RAW.
Anyone, regardless of experience, can use this 360 turntable system to create amazing 360 degree product views.
360 Photography Software (Mac / Windows) Controls the Entire Image Creation Workflow

Automates 360 Photo Capture, Editing, Stitching and Saving

Fast, Consistent Results

Full Camera Control with Real Time Preview

Interactive 360 Animations can be Viewed on All Browsers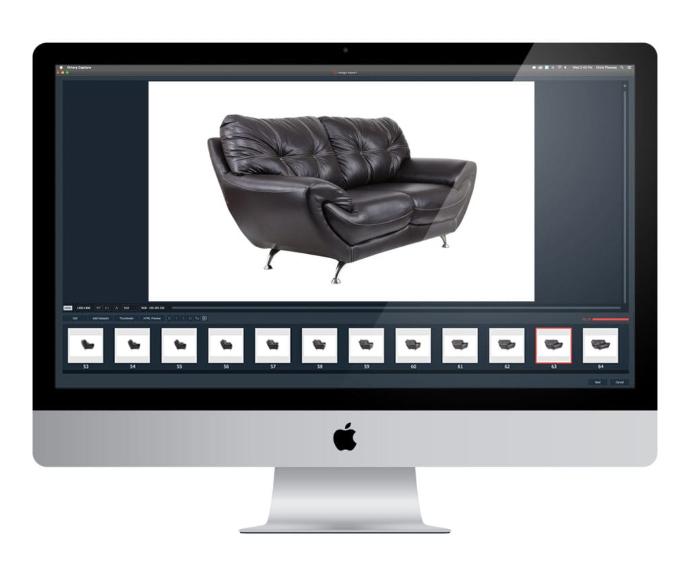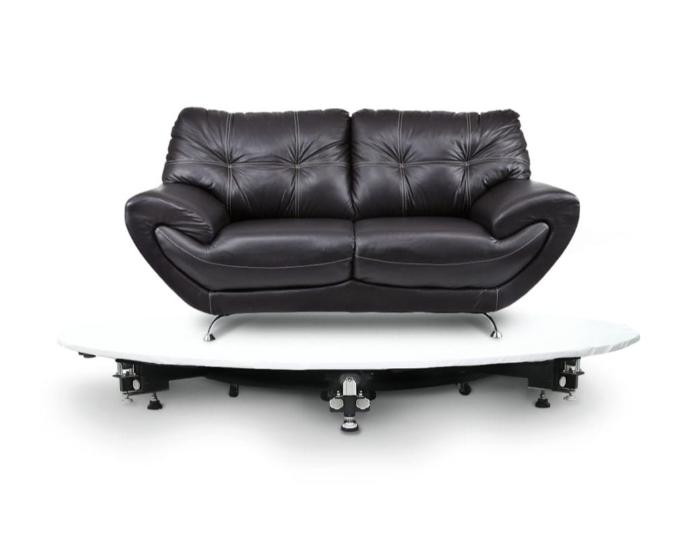 The Right 360 Turntable for Furniture
Motorized Large 360 Product Photography Turntable

Full Movement Control via USB

600kgs Capacity, Aluminum Frame

118" Shooting Platform

Superior Design Provides Platform Stabilization and Uniform Weight Distribution

Fast, Smooth, Precise Rotation to Any Angle

Shoot Continuous Video or Up to 1024 Photos per 360

Turntable Center is Easily Identifiable

Accessory Friendly. Use with Different Covers and Product Stands

Modular Design for Easy Assembly

Wheels to Roll and Legs to Level

Manufactured by Ortery Technologies, Inc. 
360 Photo Software Workflow
To maximize productivity, one software program seamlessly manages and simplifies the entire creation workflow.
360 Capture
Software controls camera settings and turntable movement. The real time preview allows you to quickly center and compose. Click Snap to capture a video or 360 animation. Automatically crop and batch edit the pictures you take.
360 Stitching Software
Create 360 product views in HTML5, GIF, MOV and MP4. Create interactive controls and the desired look and feel. Select the load style, play style, zoom method, watermarking, video intro and ending, button styles, social media links, movement controls and more.
Increase Speed and Consistency
Memorize your best settings at each step and save them as a profile. Reuse the profile to create the next 360 and the entire workflow will be automated.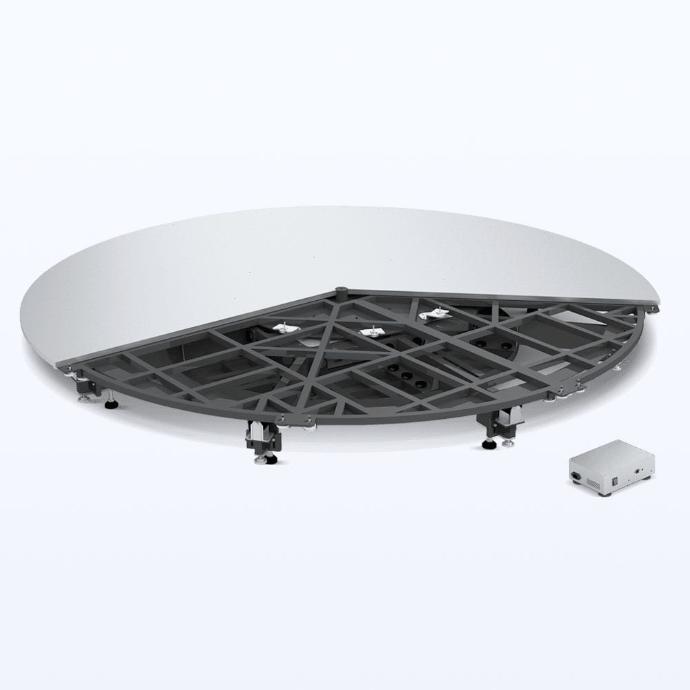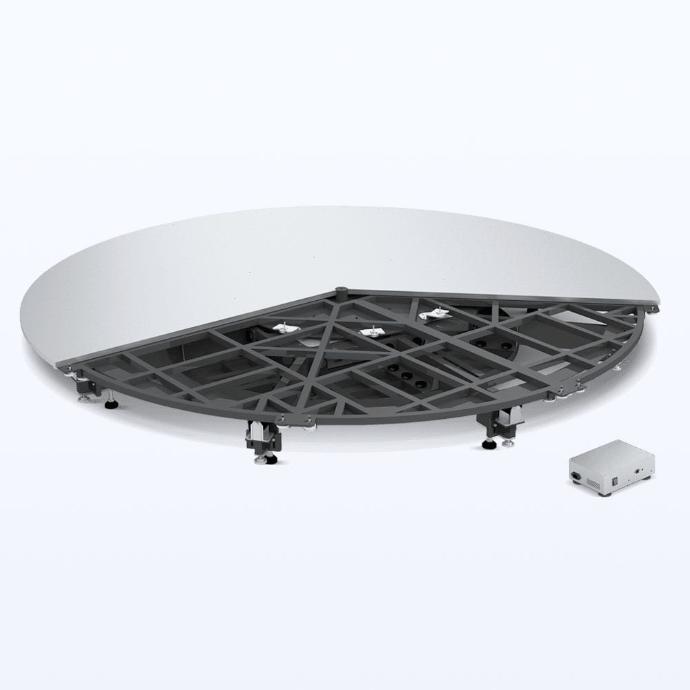 Make your website products interactive

GIVE CUSTOMERS A 360 VIEW OF YOUR PRODUCT
Amaze website visitors and social media followers with interactive content. People always want to see more and offering 360 product views gives them more confidence to buy. The 360 animations are responsive and optimized for mobile viewing. 360 product views are easy to share with others or view online.
Free Implementation guide

1 month free hosting on SAAS Photo. Automatically save content to the cloud, then share it by emailing or embedding links into your website

Free plug-ins for displaying 360 animations on Magento, Shopify and other eCommerce platforms
"The creation of interactive, hemispherical and full spherical product views are now easily within reach of the average business."




SAM SHEARER

ORTERY.COM