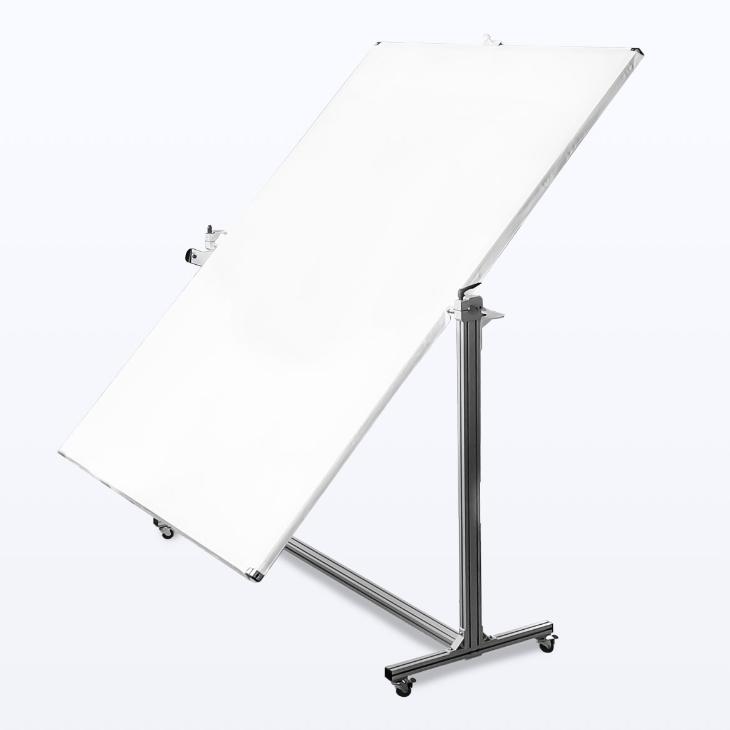 Style Pad
A multi-purpose clothing photography solution for shooting apparel on pure-white & transparent backgrounds in flat, angled, or hanging positions
Clothing Photography Solution for Hanging, Angled & Flat Lay
Photograph your clothing at the best angle. The Ortery SylePad is a clothing photography solution for shooting apparel in angled lay and natural hang positions. Flat lay clothing photography works great to make a unique impression. Clothes hanger, hanging clothing photography is consistent, simple and saves time. A StylePad can do both, but often the best look is achieved in the middle – an angled lay – with a natural hang.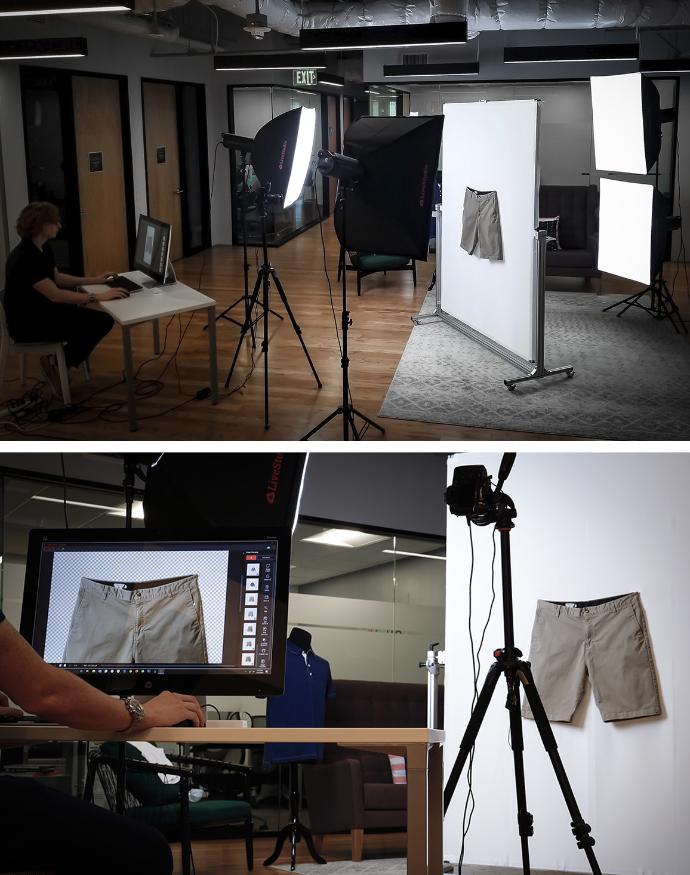 Clothing Photography Solution for Hanging,
Angled and Flat Lay Photos


Photograph your clothing at the best angle. StylePad does it all and makes it easy. Use at home or in the studio to achieve professional photography results. The lite, sturdy aluminum construction provides a large shooting area perfect for taking pictures of tops, bottoms, combos and full-length apparel of all types. It comes with easy-to-use lighting diagrams and works with any lights or camera.
When paired with a Ortery LiveStudio lighting kit, software controls the lighting, a compatible camera and the entire image capture and processing workflow. It also ensures output on pure white and transparent backgrounds.
Shoot Apparel Vertical, Flat, and Every Angle In Between



Using fasteners built-in to the side joints, the StylePad can be set to any angle in the 90 degree range. For further stability, the StylePad locks into place when set straight up and while lying flat as a table. A side pin lock latches automatically to eliminate swing or movement when hanging clothes and apparel from the hanger hook. The durable cloth overlay is specially designed to stay taught long after the initial installation.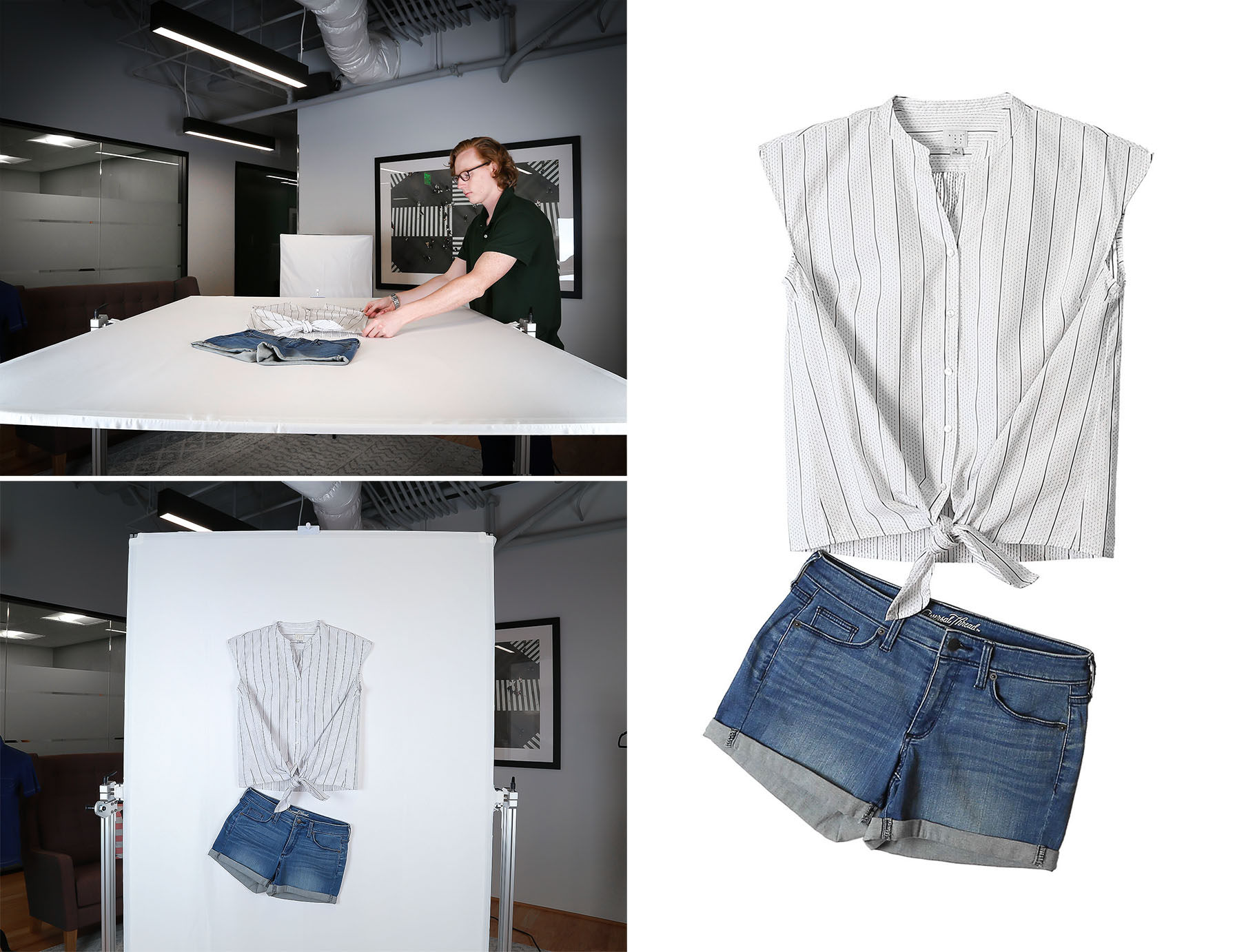 Pin, Point and Shoot!



When locked in horizontally, simply lay, pin and fasten your apparel to the 52 x 75″ cloth background. Once the apparel is set, adjust the StylePad to the desired angle and click snap!
The StylePad lets you photograph your apparel products from the very best angle with plenty of room to be creative. You can also shoot multiple items at once in a group or individually. Although the scale and versatility of the StylePad can accommodate items of any shape or size, its slim compact design makes it easy to store when not in-use.
Still Product Shots Made Simple



Simple to assemble

Flexible inhouse clothing photography solution

Easy to roll, lock in place and store

Large 53" x 75" shooting area

Great for all clothing and apparel photography

Works with any cameras and lighting

For best results, use the StylePad with Ortery LiveStudio Lights and photography software

Comes with easy to follow light placement diagrams

Simply pin, stylize and snap

Special fabric makes pinning easy and leaves no trace

Background fabric is taught with no wrinkles

Consistent, repeatable results at any angle 0 to 90

Included accessory and instructions on how to take pictures of clothes on a hanger

Also use it as a uniform photography background for video, model or mannequin photography

Take pictures for any application including eCommerce, catalog, social media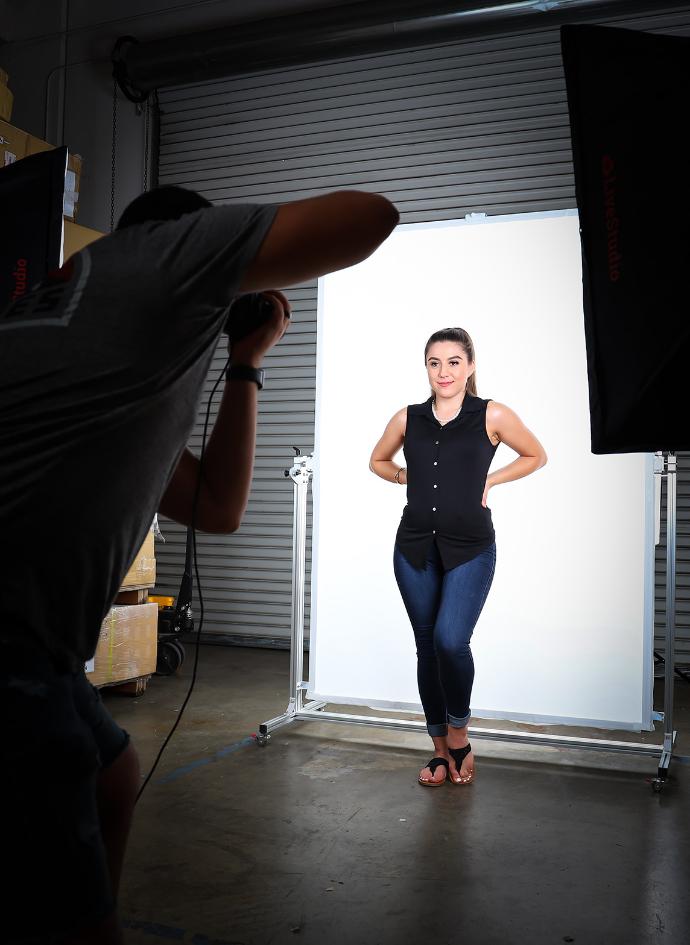 On-Hanger | Flat-Lay | Vertical | Angled | Model | Mannequin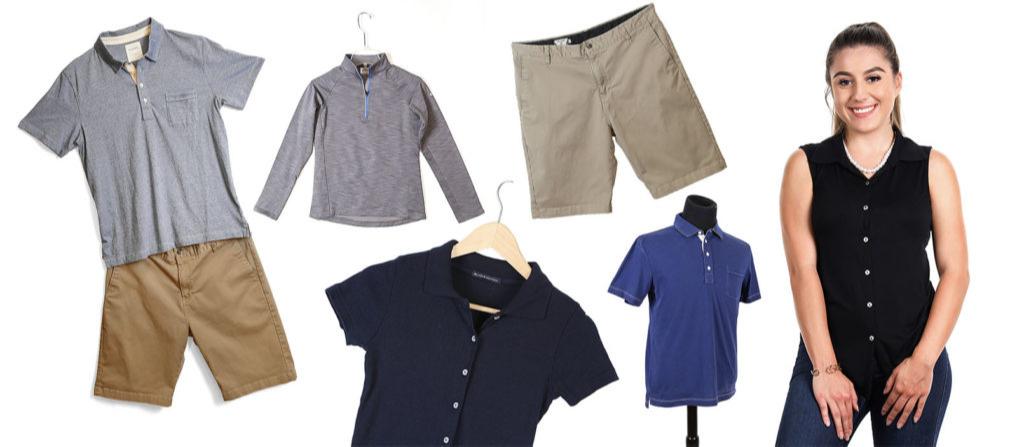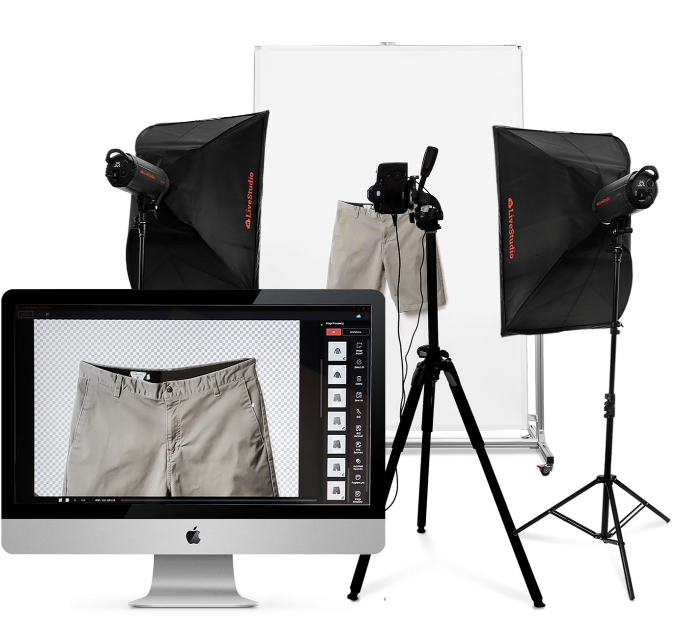 Create a Software Driven Clothing Photography Solution


Use the StylePad with a LiveStudio Light Kit (which includes photography software) to automate, speed up and simplify clothing photography.

Software offers synchronized camera and lighting control

Utilize the 'what you see is what you get' live preview

Easily take photos of clothing on pure white and transparent backgrounds

Establish automated workflows for taking, naming, editing and batch saving photos

Save and re-use your best settings to consistently take pictures that require little to no editing